technical parameter

Air consumption : 2.4 m³/ min
Adapt to the valve: 1 "
Diameter of aerosol can (mm): 35-66
Height of aerosol can (mm): 80-315
Production capacity (PCS/min): 90-120
Maximum irrigation volume (ml): 500ml
Maximum aeration capacity (ml): 500ml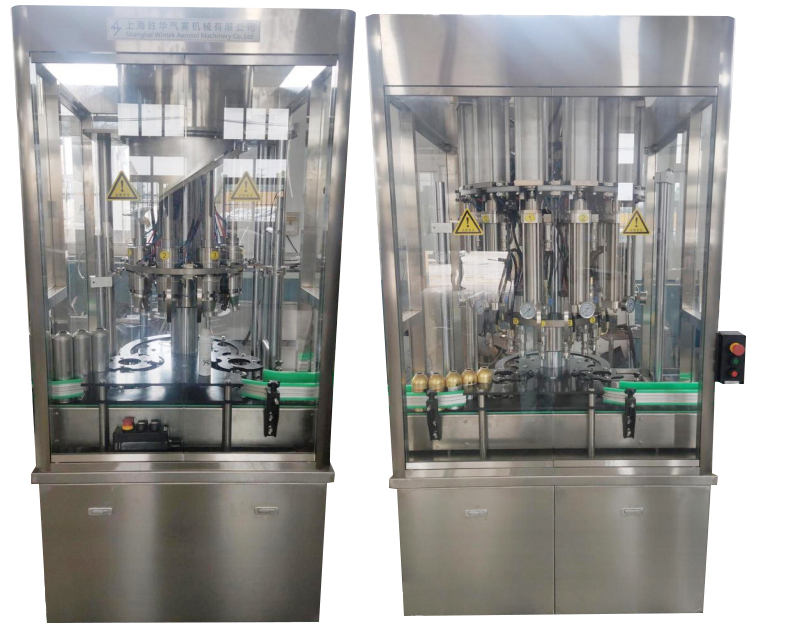 The equipment of Yiyuan high-speed production line is mainly used for the production of pesticide aerosol and automobile maintenance product aerosol. Such aerosol products have large production volume and high production speed requirements. Our company has designed a high-speed aerosol production line according to the demand.
The core equipment is composed of tank management machine, 12 head liquid filling machine, 8 head valve adding machine (including valve management), 8 head sealing machine and 12 head inflator. The rear channel can be equipped with high-speed weighing machine, water bath leak detector, high-speed code spraying, high-speed nozzle, high-speed capping machine, unpacking machine, sealing machine and stacking machine. The productivity can be 90-180 bottles per minute.
The equipment adopts the non-stop rotary production mode, and all pneumatic components adopt the Japanese SMC brand, which is stable and reliable with long service life. This production line combines the advantages of well-known aerosol manufacturers in Europe and America (Pamasol, KP, terco, Koster) and then is designed and manufactured domestically, and the equipment is stable and reliable.